We're ringing in the new year with a . . .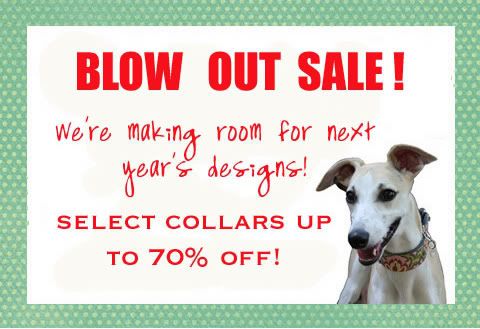 We've never had a
sale this big
before. Some of our most
popular designs
are being
retired forever
, and we need to make room for some new and exciting trims just waiting to make their debut. Prices range from
$10.00 to $15.00
- that's up to 70% off! Hop on over and
check it out
.
All clearance items are MARTINGALE COLLARS only and available in limited sizes, widths, and hardware.

H A P P Y N E W Y E A R !